Please feel free to contact us for a free consultation. Our care specialists will help you assess your current situation and create the best plan for you.
In what state of mind are you currently viewing this website?
Aging may not be the most popular thing in every age. But we can't stop growing old, and it is growing old that our lives take on a new dimension. And if you can't stop it, it is up to you and your family to make it as grateful as possible for you to live your life to the full with the appropriate support.
So what does the appropriate support look like? We have been practicing as a home care provider in Vancouver since 2016 and we think that there are four levels of elderly care;
Level 0 : Be able to spend time independently
Level  1 : Have a little unsteady gait or forgetfulness, but still able to live on their own
Level 2 :  Frequently falls or forget a lot, which interfere with daily life.
Level 3:  Be bedridden
There are different stages in living to old age, some of which you can do yourself and some of which you can do with support. Many of our clients are hesitant about care at first, but once they have accepted our services, they feel relieved, safe, and happy in their own homes. These experiences lead us to conclude that we could further assist you as a caring professional.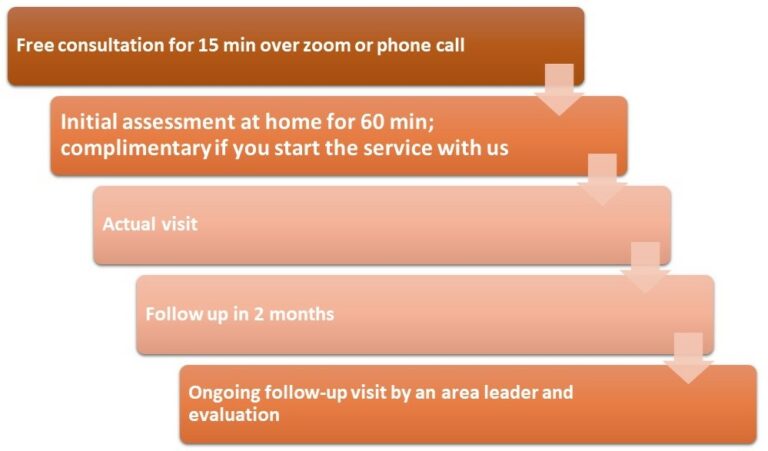 We will arrange a free initial meeting with you when you contact us, either online or by telephone, to discuss your needs. We will then make an hour-long visit to your home to find out what kind of care is right for you and your family members from a professional point of view. We will analyze the various factors and what might happen and propose the most appropriate plan. (Actual visits and planning will be charged). So as it says, "many men, so many minds." It is impossible to have a plan that is not customized, and each plan is different depending on your circumstances and your family's situation. We will explore the best options with you through this initial assessment, equipping you with the proper knowledge about elderly care. We will then appoint the best caregiver or form a team, and the home care service will begin.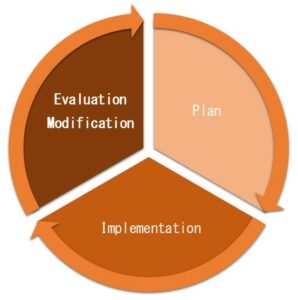 After the service has started, an area manager will have a two-month follow-up to ensure that the client is being cared for based on their care goals and make additional modifications if necessary. The area manager will make regular visits for the continuous assessment.